GRP Water Tank Lamination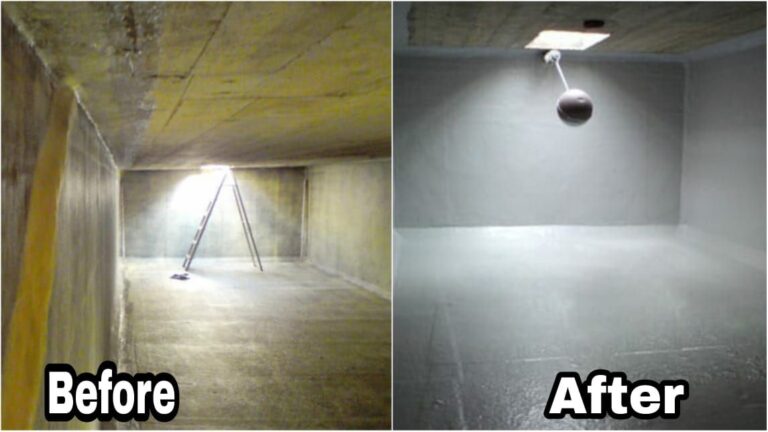 We firmly believe that grp lining is has a strategic importance and has to be done to any surface that comes in contact with water. It eradicates the chances of fungal growth & corrosion.
UAE has given prime importance to water quality and safety, to ensure the well being of it's citizens. We do first time lamination as well as repairs when necessary after inspection.
Strength per unit weight of GRP is very high. Being a high strength fibre composite material it helps in structural strengthening of Water Tanks
Sealing leaks and waterproofing are one of the important features of GRP Lamination. Because of its high waterproofing property GRP Lining is used in major pipilines, water tanks, chemical tanks sewerage, manhole etc.
GRP Lamination has high corrossion resistance and thus are used for low temperature corrossion resistant applications.
We at Al Harth Fiber Glass Works with more than three decades of expertise are confident of taking up any kind of water tank lamination and complete the works with utmost perfection.
For more details or to get quotes you can call in the number given below or Fill out the form below and we"ll get back to you
We also manufacture GRP water tank
GRP Water Tank Lamination FAQ
CAN FIBERGLASS TANK BE REPAIRED?
Yes, fiberglass tanks can be repaired after pressure washing the interior and exterior of the
damaged tank
WHAT IS THE COST OF REPAIRING FIBERGLASS TANKS?
It depends on the severity of the damage
Are GRP Tanks durable?
GRP Tank is extremely durable will not distort under impact compared to other traditional materials.
WHAT ARE THE ADVANTAGES OF FIBERGLASS TANK LAMINATION?
Fiberglass lamination protects the tank from corrosion, bacterial growth, fungal growth etc.
Fiberglass lamination makes the tank leak proof.
Fiberglass lamination increases the life expectancy of tanks.
Fiberglass lamination reduces the maintenance costs.