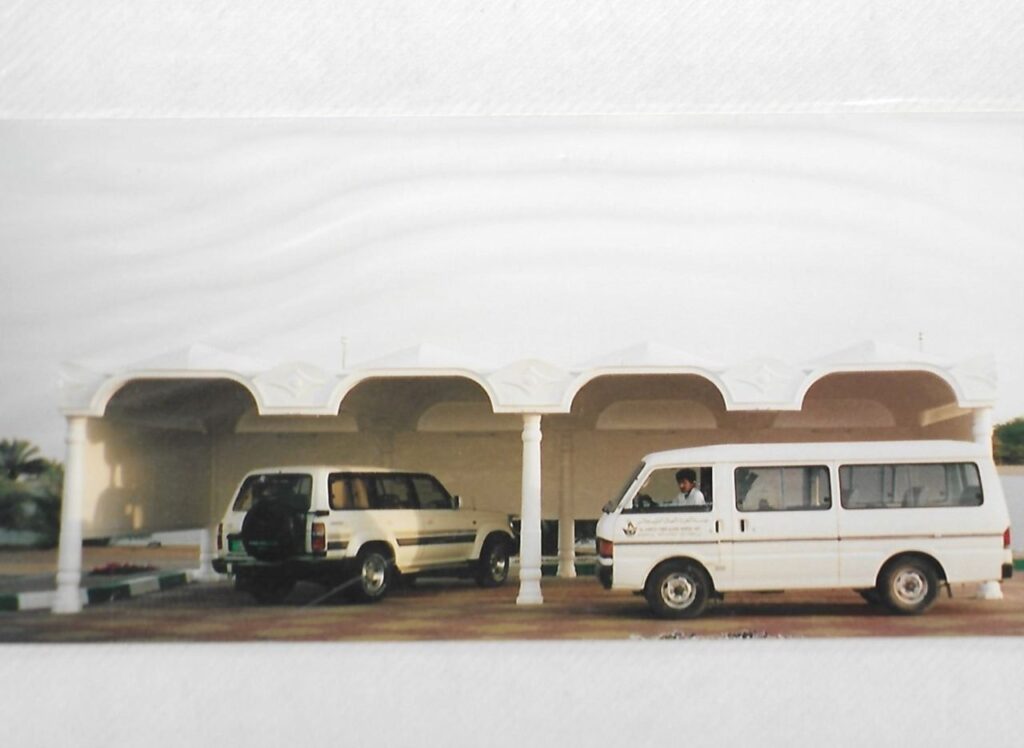 The projects we have fulfilled in the UAE has a mix of unique style and build quality.
Fiber glass car parkings are very affordable in nature and can be constructed in a limited span of time. The car parking can be made in accordance to requirements of the location and space availability.
We have undertaken various projects in the UAE and this has helped us to gain knowledge to recognize the right design that is ideal on sight inspection. Our team takes various aspects of the surroundings into consideration and make a product that can withstand the test of nature even in the gruesome weather conditions found in the UAE.
We also manufacture Fiber Glass Car Parking
Fiber Glass Car Parking FAQ
DO FIBERGLASS PARKING ROOFS PROTECT YOUR VEHICLES?
Fiberglass roofing is fire resistant in nature. It helps in protecting the house from wind, rainfall,
storm, etc.
IS FIBERGLASS PARKING ROOF EXPENSIVE?
Fiberglass roofing materials are less expensive in comparison and are easily available in the
market . This makes fiberglass roof installation cost less in comparison to other roofing
alternatives.
DO FIBERGLASS PARKING ROOFS LOOK GOOD?
Fiberglass roofing supports various designs and colors and it is aesthetically pleasing after
installation.